DUI & Domestic Violence Attorney in Modesto, California
Being convicted of a DUI or domestic violence can lead to the loss of basic rights. At Roth Legal, A Professional Law Corporation, we provide you with a strong defense strategy. Contact us today to schedule a free consultation. We represent those who are facing charges in Modesto, Manteca, and Merced, California.
Ryan Roth
Attorney at Law
Attorney Ryan Roth earned his law degree from the Laurence Drivon School of Law in 2012. During his time in law school, Ryan received multiple academic awards and interned at the San Joaquin County District Attorney's office.
Ryan's experience gives him insight into how prosecuting attorneys prepare their cases so that he can provide a solid defense for you during your case. Don't leave your DUI or domestic violence case up to chance. Contact Attorney Ryan Roth and let him represent you.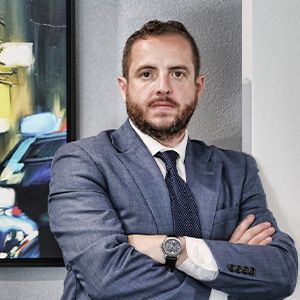 DO YOU NEED A DUI ATTORNEY?
TO SEEK THE BEST OUTCOME AVAILABLE, HIRE LEGAL REPRESENTATION
If you have been arrested or charged with a DUI, consult with an experienced attorney who will fight for your freedom and future. We understand how difficult your circumstances may be and will
have your back in court. Contact our Modesto, California office today.
ADAPTIVE TO YOUR NEEDS

We know that every criminal case is different. We are here to seek a strategy that works for your needs and will produce the best available outcome. Whether you're facing a DUI or domestic violence charge, we are on your side.
YOU HAVE LEGAL OPTIONS

Going to jail or prison is incredibly scary. We want you to know that we will do whatever we can to seek a favorable result for your case. You don't have to face these charges on your own.
OVER 10 YEARS OF EXPERIENCE

With an interest in criminal law from a young age, our firm's attorney Ryan Roth has extensive experience in defending the residents of Modesto, Manteca, and Merced, California. Reach out to us for help.
Turn to an Aggressive Criminal Attorney
Trust that we will aggressively fight for you and create a strategy that best fits your needs. We have over a decade of experience and want you to utilize us for your legal defense.
We get to know you so that we can better serve your needs. We strive to serve you with personal attention and compassion from the beginning to the end of the process.
We know how difficult this can be for you. With that in mind, we encourage you to reach out to us with any and all questions about your criminal case.
We'll Challenge Your Domestic Violence Charges
Being charged with domestic violence can ruin your reputation and result in serious
penalties. At Roth Legal, A Professional Law Corporation, we want to protect you
and fight for your justice and future. If you want a chance at a better future,
schedule a consultation with us in Modesto, California. We also represent
individuals who have been accused in Manteca and Merced.