Sentencing Alternatives: Options to Avoid Imprisonment
Aug. 15, 2022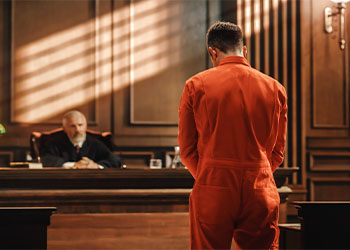 If you are facing criminal charges, it may seem that going to jail or prison is inevitable. However, the criminal justice system in California offers several sentencing alternatives to avoid imprisonment. The loss of freedom can impact every aspect of your life, which is why it is vital to understand alternative sentencing options to stay out of jail.
Criminal defense attorney Ryan Roth, the founder of Roth Legal, A Professional Law Corporation, advocates for the rights of Californians facing criminal charges in Modesto, Merced, Stockton, Manteca, and throughout the state. Reach out to Attorney Roth to explore your alternative sentencing options to avoid spending time in prison.
Alternative Sentencing
Contrary to popular belief, being convicted of a crime does not necessarily mean that you will have to go to jail or prison. There are several alternative sentencing options that may help you avoid incarceration.
Alternative sentencing can benefit not only the defendant but also the criminal justice system. Sentencing alternatives reduce the number of inmates in jails and prisons, saving taxpayer dollars. The defendant can benefit from alternative sentencing because they have a chance to avoid imprisonment. Incarceration can disrupt a person's life and result in:
The loss of a job

The loss of home

Damaged reputation

Damaged relationships

Financial difficulties
If you are facing criminal charges and are likely to be sentenced to jail or prison, contact a knowledgeable attorney to help you understand your alternative sentencing options.
Diversion
Pre-trial diversion programs give eligible individuals the opportunity to dismiss their charges in exchange for completing drug treatment. When charges are dismissed, the defendant can avoid a criminal record and thus can stay out of jail or prison.
When a defendant pleads guilty, a judge can divert them from custody by granting probation. One of the conditions of probation can be the requirement to complete a drug treatment program. This is known as "diversion."
House Arrest
Some defendants are eligible to request what is known as voluntary house arrest. This alternative sentencing involves the defendant requesting home confinement. In other words, house arrest means that you can be ordered by the court to remain confined in your residence instead of being held in jail or prison. Usually, the defendant on house arrest has a GPS monitor placed on their ankle to ensure compliance with the freedom restrictions.
Community Service
Community service is one of the most common alternative sentencing options. When granting community service instead of a prison or jail sentence, the judge assigns a specific number of hours the defendant must complete within a time period, such as six months or 90 days. During community service, you must perform unpaid work in the community while remaining out of custody.
Probation
Although not everyone is eligible for probation, it is an alternative sentencing option because it allows the defendant to remain in the community instead of serving a prison or jail sentence. There are two types of probation: formal and informal. Informal probation refers to unsupervised probation, while formal probation requires the defendant to check in with a probation officer and follow specific conditions.
When a judge orders probation, the defendant can remain in the community as long as they comply with the terms and conditions of probation. Probation can be revoked if the defendant violates the terms of their probation.
Experienced Guidance to Pursue Solutions
If you or someone you care about is facing criminal charges, it's important to explore the alternative sentencing options that may be available in your case. Attorney Ryan Roth is dedicated to fighting for the rights and freedom of his clients in Modesto, California, and throughout the state. You can set up a free consultation with Attorney Roth to discuss your options in your specific case.