Shoplifting Charges in California
Feb. 10, 2023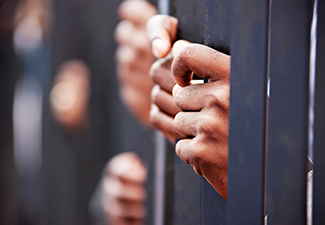 In California, a person may be arrested and charged with shoplifting for stealing or entering a retail store with the intent to steal an item on sale. Unfortunately, a shoplifting charge or conviction can subject the defendant to lengthy prison sentences, hefty fines, a criminal record, and other social ramifications. With your future and career on the line, it is natural to feel terrified and overwhelmed.
Attorney Ryan Roth is committed to providing reliable representation and skilled legal guidance to clients in their theft, larceny, or shoplifting cases. As a strategic California criminal defense attorney, Attorney Ryan Roth can investigate all of the facts of your case and outline a solid defense strategy to fight your charges and keep your record clean. The firm proudly serves clients across Modesto, Manteca, Stockton, Merced, and throughout the state of California.
Shoplifting Charges Under California Law
Shoplifting is an offense that involves stealing merchandise from a commercial establishment or retail store – while pretending to be a buyer – without paying for the item. According to California Penal Code, a person commits the offense of shoplifting when he or she enters a commercial establishment with intent to commit larceny, where the stolen merchandise is valued at less than $950.
Examples of Shoplifting
Some common examples of shoplifting cases in California include:
Stealing jewelry or necklace worth $600 from a store.

Pocketing a pack of candy from a supermarket.

Stealing products from a retail store for personal use.

Changing the price tag of an item on sale.

Removing security tags or other theft-prevention measures on merchandise.

Hiding a good in your backpack and taking it out of the store without paying.
If you or someone close to you has recently been arrested and charged with shoplifting, you should reach out to a practiced criminal defense attorney straight away. Your defense counsel can fully explain the nature of your charges and help build your defense strategy.
Classification of Charges in California
However, depending on the type of product or value of the stolen item, a shoplifting offense may be categorized as a misdemeanor or felony.
Misdemeanor Shoplifting – Shoplifting may be charged as a misdemeanor if the value of the stolen merchandise is $950 or less.
Felony Shoplifting – In contrast, the offense will be upgraded to a felony if the value of the stolen merchandise is above $950. This is also known as grand theft.
A strategic California theft defense lawyer can enlighten you about the potential penalties and consequences of a shoplifting conviction.
Possible Penalties
In California, a defendant convicted of shoplifting may be subject to any of these penalties and consequences:
Substantial fines and court fees

Incarceration (ranging from months or years) in county jail

Restitution to the commercial establishment or retail store.

Community service

Probation

A criminal record/history

Mandatory anti-theft class

Ineligibility to obtain certain financial loans.

Loss of gun carry or ownership rights

Increased difficulty in traveling abroad.

Loss of voting rights

Increased difficulty in getting housing, public benefits, employment, and scholarships.

Damage to personal, family, and professional relationships.
A trusted shoplifting defense attorney can craft an effective defense approach to fight your charges and offer you the effective representation you need in your case.
Common Shoplifting Defenses
Furthermore, your attorney may be able to fight the false shoplifting charges against you using any of these legal defenses:
Mistake of fact

You borrowed the item from the retail store and intended to return it.

Informal diversion

Falsely accused of shoplifting

Intoxication

No intention to steal the merchandise

Civil compromise

Entrapment

You acted with the store owner's consent.
A dependable criminal defense lawyer can intervene quickly, determine the best legal defense to fight your charges, and help you avoid the far-reaching consequences of a conviction.
Speak With an Experienced Attorney
A shoplifting conviction can result in devastating, immediate and life-long ramifications to your quality of life, liberty, career, and future. Unfortunately, trying to defend these allegations without experienced guidance can increase your chances of suffering the maximum penalties. Attorney Ryan Roth has the expertise and resources to represent and defend individuals facing shoplifting charges from the worst possible situation.
As your defense counsel, Attorney Ryan Roth will review every aspect of your case, dispute the allegations against you with factual evidence, and attempt to establish your innocence. In addition, Attorney Ryan Roth will represent you aggressively in every phase of the legal process and help you achieve the most favorable outcome for your unique circumstances.
Facing shoplifting charges can be scary. Don't face them alone. Contact Roth Legal, A Professional Law Corporation, today to arrange a case assessment with a reliable theft defense lawyer. Attorney Ryan Roth has the vigorous representation and trusted legal guidance you need in your case. The firm proudly represents clients across Modesto, Manteca, Stockton, Merced, and throughout the state of California.