The Consequences of Parental Kidnapping
Nov. 7, 2022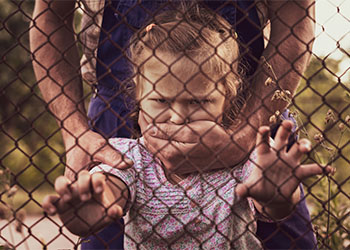 When marriages and relationships fail, children are easily caught in the middle of it all. Often, the heightened emotions that surround separation and divorce lead to poor parenting choices. When these decisions involve children, it quickly creates a power struggle that is driven by anger, hurt, and resentment. In some cases, this mindset convinces parents that fleeing with their children is the best option. The reality is that absconding with your children is never a wise choice and can have serious consequences.
Many parents are naive in thinking that kidnapping laws only apply to strangers. It is always in the best interest of any parent involved in a custody dispute to first contact an experienced attorney. At Roth Legal, A Professional Law Corporation, you'll receive honest and accurate criminal defense representation in the event of a parental kidnapping.
Parental Kidnapping in California
Parental kidnapping, also commonly referred to as parent-child abduction, can be defined as the criminal act where one parent takes their child without the consent of the other parent.
Examples of parental kidnapping generally play out in one of two ways:
A custody order is in place and one parent takes off or refuses to return the child
No custody order is in place and one parent does not have consent from the other parent and still takes the child with them
Even though these examples may seem clear, a variety of factors come into play: Was the individual who took the child the biological parent? What is the legal status of the relationship? What are the details of the court-ordered custody arrangement? Reach out to an attorney to discuss your specific charges.
Misdemeanor Vs. Felony
In California, being charged with parental kidnapping is a "wobbler" offense. This means that anyone charged with parental kidnapping could face either a misdemeanor or felony conviction. Courts often consider the following factors when making a determination of charges:
Prior criminal history

Circumstances that may have contributed to the kidnapping

Length of the kidnapping or lapse in communication

Abuse or threats of abuse

Violation of court orders or custody agreements
Every case is unique. Allow a skilled criminal defense attorney to provide the best opportunity to minimize a parental kidnapping charge and ensure your rights remain protected.
Exceptions to Parental Kidnapping Charges
If a child is in immediate danger, action is required. The presumption or threat of danger may serve as an exception for a parental kidnapping charge if the parent who took the child was doing so to protect the child from neglect, abuse, or exposure to domestic violence. Of course, your first option should be to call the police or contact other appropriate services. Even though courts may strongly consider a child safety exemption, proof that supports an exemption is difficult to formulate without the legal guidance of an attorney.
Possible Penalties
California invokes harsh penalties for parental kidnapping. Below are the general penalties for a parental kidnapping conviction:
Misdemeanor Parental Kidnapping
Fines of up to $1,000

Jail sentence of up to 1 year
Felony Parental Kidnapping
Fines of up to $10,000

Prison sentence of 2-4 years
Depending on the circumstance of the case, other penalties may include restitution to the victim, loss of parenting rights, inability to purchase or own a firearm, and more.
Other Available Options
Keeping a child safe should always be every parent's top priority. With this in mind, there may be other options available to help navigate a more complex scenario. A temporary emergency order may be granted to place a child in a parent's custody for a specific duration of time. These emergency orders are designed to provide a rapid intervention when child endangerment is a concern. When granted, an emergency order can trump current custody arrangements in an attempt to ensure the child remains safe.
Attorney Ryan Roth Can Help
Navigating a divorce or the ending of a relationship can be a painful and overwhelming experience. Don't make the mistake of using your child as leverage or take them away without the proper legal right to do so. Roth Legal, A Professional Law Corporation offers a strong defense of your rights and a path forward when you need it most. Attorney Ryan Roth serves families in Modesto, California and neighboring communities of Stockton, Manteca, Merced, and the rest of California.