What Qualifies as "Affirmative Consent"
for Sexual Activity?
Sept. 30, 2022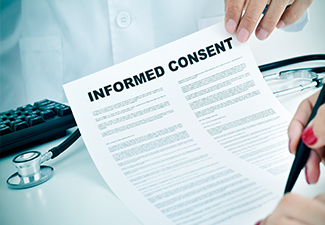 In every sexual relationship, consent is mandatory. Both parties involved in the sexual activity must willingly and freely agree to participate. However, if there is no consent or consent was coerced, such sexual activity may be considered rape or sexual assault. A seasoned California criminal defense attorney can help you understand what qualifies as affirmative consent for sexual activity.
Roth Legal, A Professional Law Corporation, provides comprehensive legal advice and aggressive representation to clients in their sexual assault or rape cases. Attorney Ryan Roth can inspect every element of your individual circumstance and help establish consent as your defense. The firm is proud to serve clients across Modesto, Stockton, Manteca, Merced, and throughout California.
Defining Affirmative Consent
Under California Law
According to California law – California Penal Code 261.6 – consent means "a person's positive cooperation in an act or attitude pursuant to an exercise or act of free will." The person giving consent must act voluntarily and freely and have knowledge about the nature of the act they are consenting.
In the state of California, the legal age of consent is 18 years. Hence, only a competent person who is at least 18 years in California can legally consent to a sexual act.
Circumstances Where Belief
of Consent Is Not Valid
However, under certain circumstances, the belief of consent may be considered invalid. These include:
The belief of consent arose from the defendant's carelessness, negligence, or willful blindness.

The belief of consent arose from the defendant's self-induced intoxication.

The offender failed to take the required steps to make sure the victim was giving their affirmative consent.
Furthermore, where consent is at issue in a criminal case, being in a marital relationship, current, or previous dating relationship won't be sufficient to constitute consent. Therefore, regardless of your relationship, you should always get affirmative consent or verbal confirmation from your partner before engaging in any sexual act with them.
Affirmative Consent
Affirmative consent is a voluntary and mutual decision between two or more parties to participate in a sexual act. For consent to be affirmative;
It must be informed.

It must be voluntary.

It must be active.
Additionally, affirmative consent must be obtained through clear action or verbal confirmation. This indicates that the person has affirmatively agreed or consented to partake in a mutual sexual activity.
However, affirmative consent may be based on certain conditions. Similarly, it can be withdrawn. Therefore, when initiating a sexual act with another person, you have to get affirmative and clear responses from them at every stage of the sexual activity. When in a questionable situation – or when you're not sure if consent is affirmative – you can protect yourself and your partner by not engaging in any sexual act.
How to Avoid Failure to
Obtain Affirmative Consent
As mentioned earlier, the first step to protecting yourself from false sexual assault or rape allegations is by avoiding any failure to obtain affirmative consent. Here are some tips to help you:
Avoid hooking up with a stranger or an individual who isn't your partner, acquaintance, or close friend. This may result in misunderstandings and confusion.

Ask your sexual partner verbally for consent: "What would you like to do?", "Should I kiss you?" or "Do you want to have sex?"

Make sure you are communicating with your sexual partner throughout the activity: "Are you enjoying this?", "Are you comfortable?", "Do you want me to continue?" or "How can I pleasure you more?"

Communicate after the sexual act: "Did you enjoy the sex?" or "Will you like to stay over?"

Throughout the sexual act, ensure that your partner is highly responsive and actively participating.

From time to time, ensure that you check in with your sexual partner.
Every case is unique. A strategic sex crime defense attorney can step in quickly, help build your defense, or take proactive measures to prevent a case from being filed against you.
Strong & Compassionate Legal Advocacy
A sexual assault or rape charge can result in devastating, immediate, and life-long consequences to your liberty, personal reputation, quality of life, career, and future opportunities. In reality, the majority of rape or sexual assault accusations usually involve a sexually active college-aged student who wants to avoid improper conduct by acting smart. Hence, if you're under investigation for rape or sexual assault, it is imperative for you to retain a knowledgeable criminal defense attorney for clear direction.
Attorney Ryan Roth has committed his career to handling criminal cases and defending individuals wrongfully accused of rape or sexual assault. As your legal team, Ryan can investigate and strategize an effective defense in pursuit of the best available outcome. Also, Attorney Ryan Roth will help you through the California criminal justice system, seek to prove that the sexual activity was consensual, and improve your chances of a brighter tomorrow.
Facing rape or sexual assault charges can be frightening. Don't face them alone. Contact Roth Legal, A Professional Law Corporation, today to schedule a simple case evaluation with a skilled sex crime defense lawyer. Attorney Ryan Roth has the highly-personalized legal counsel and loyal representation you need in your case. The firm is proud to serve clients across Modesto, Stockton, Manteca, Merced, and throughout California.