What to Expect at Your Arraignment
Aug. 11, 2023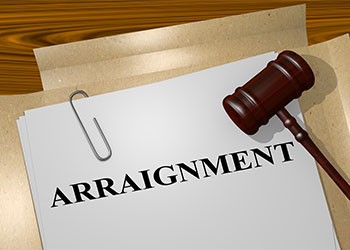 If you have been arrested and are facing criminal charges, you may already feel overwhelmed by the idea of losing your freedom and the impact a conviction could have on your future. Also, in addition to these stressful issues, you are about to enter into a legal process that can be long and complicated. Having an experienced criminal defense attorney on your side is vital to seek the most favorable outcome available in your case.
At Roth Legal A Professional Law Corporation, you can face your criminal charges with full confidence that you are receiving strong legal representation. Attorney Ryan Roth is committed to standing up for the rights of his clients, no matter what type of charges they may be up against. If you are in Modesto California, or the surrounding areas of Stockton, Manteca, or Merced, reach out today to schedule a consultation to discuss the specifics of your case.
What Is an Arraignment?
An arraignment is a name used in some legal jurisdictions for an initial court appearance to face charges. In this first appearance in court, a defendant is formally notified of the charges against them and will have the opportunity to enter a plea in response to the charges.
When Does an Arraignment Take Place?
An arraignment is typically required by law to be held within a few days of the defendant's arrest. However, if a defendant has already been released on bail, the arraignment may take place within a couple of weeks following the arrest.
Arraignments are usually scheduled soon after an arrest to avoid having a defendant enter a request to have charges thrown out due to an unreasonable delay (which could be determined to be a violation of the defendant's Sixth Amendment right to a speedy trial).
What Takes Place at an Arraignment?
There will not be any evidence presented at your arraignment. The initial court appearance is only a hearing to officially notify you of the charges being filed against you and give you the chance to enter a plea. The court will also notify you of your rights (the right to an attorney, the right to a fair trial, the right against self-incrimination, etc.).
Depending on your specific charges — as well as the severity of the crime — you may be required to appear at the arraignment in person. Failure to appear when required to do so can result in additional charges and the judge issuing a warrant for your arrest.
Why You Need an Attorney for the Arraignment Process
As with any legal matter, having a knowledgeable attorney representing you is always your best course of action. The criminal justice system is complicated and attempting to navigate the legal landscape without professional guidance is never wise.
A skilled lawyer will make sure you are making informed decisions regarding your case and help you put together a sound legal strategy. If making a plea agreement is in your best interests, your attorney will handle the necessary negotiations.
Protect Your Rights & Your Future
If you are being charged with a crime, your present freedom and future opportunities in life could be at risk. Having a skilled criminal defense lawyer who will make sure your rights are protected through the legal process should be your priority.
Attorney Ryan Roth is ready to meet with you to discuss your situation, explain any legal options that may be available to you, and help prepare you for the complexities of the justice system. If you are located in the Modesto, California area — or the nearby communities of Merced, Manteca, or Stockton — contact Roth Legal, A Professional Law Corporation today and schedule a consultation.